Korean Language and Culture Institute of The University of Suwon
Home > Admission for Foreigners > Korean Language and Culture Institute of The University of Suwon
1. Introduction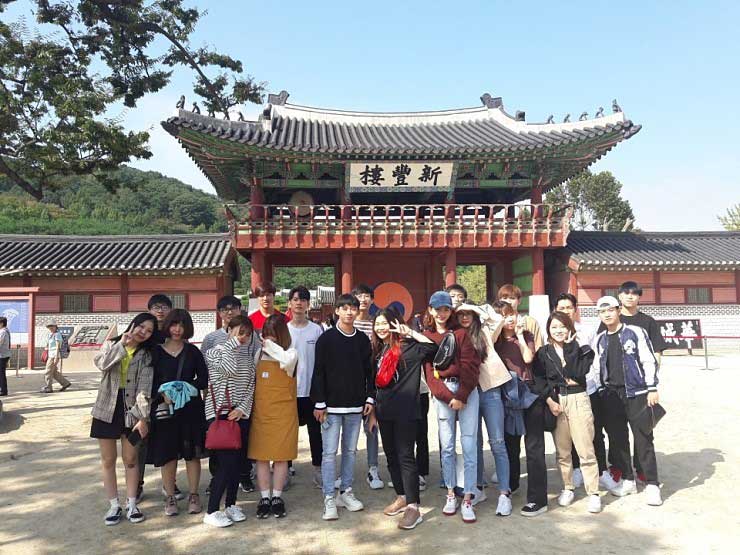 Leader in Korean Language Education
The University of Suwon Korean Language and Culture Education Center was established to provide high-quality education to international students who want to learn Hangeul. Since its opening, our education center has developed rapidly and has become one of the leading education centers in Korea. Our education center is open to all foreigners who want to learn Hangeul, and we are committed to education with a sense of responsibility for our students' Korean language education.

The Korean Language and Culture Education Center of The University of Suwon has excellent faculty and classrooms with state-of-the-art facilities. The faculty is composed of experts in Korean language education, doing their best to help students learn easily, quickly, and efficiently through various teaching methods. In addition, our Korean Language and Culture Education Center offers a university preparatory course for students who wish to enter The University of Suwon after completing a prescribed level.

We hope that The University of Suwon will realize your goals by helping you learn Hangeul in our Center, which we actively promote in the era of internationalization. Your visit to our Center will be your first step toward a successful future.
2. Academic Course Calendar
| Term | Course | Level Test | Application Period |
| --- | --- | --- | --- |
| Spring | Apr. 20–June 25 | March 13 | Jan. 1–Feb. 14 |
| Summer | June 29–Sept. 1 | June 5 | Apr. 1–May 29 |
| Fall | Sept.10–Nov.19 | Aug. 28 | June 1–July 31 |
| Winter | Dec. 4–Feb. 9 | Nov. 20 | Sept. 1–Oct. 30 |
1) Customized courses for students who will take the Test of Proficiency in Korean (TOPIK) (free of charge 4 times a year)

2) Class content
- Vocabulary, grammar, writing, listening and reading classes
- Review of existing issues
- Mock exam

3. Course Format
Course Length
10 Weeks(4 semesters/year)
Lesson Hours
Total 200 Hours per Term
Lesson Days
Mon.–Fri. (5 days/week)Fri. (5 days/week)
Each classroom
Around 15 students
Course Completion Criteria
Monday to Friday 4 hours/day (Morning Class: 09:00–12:50/Afternoon Class: 13:10–17:00)
Course Requirements
1) The average of Midterm/Final Test should be higher than 70 points.
2) The attendance should be higher than 80%
cf. Midterms (40%) + Final Terms (40%) + Attendance (20%)
Activities
Korean culture experience field trips and so on.
4. Details of Each Class Bands
BEGINNER
1
Target lessons and skills: Greetings, Self-Introduction, Ordering foods, Buying things, Using public transportations, Using public places.
2
INTERMEDIATE
3
Target lessons and skills: Sharing opinions with Korean people, Understanding Korean news and TV programs.
4
ADVANCED
5
Target lessons and skills: Complete advanced level, Reading and writing professional journals, Working in Korean local offices.
6
5. Required documents
Required documents
Contents
Application form
- Download at http://koredu.suwon.ac.kr/index.html?menuno=542
- Write mobile phone number and e-mail
Passport (Copy)
- 1 Copy of Passport
Photos (original)
- 2 Passport-sized Photos (3.5 cm x 4.5 cm size)
*On the reverse side, write your name in Korean and in English.
Registration card (Copy)
- 1 copy of applicant's home country registration card
Original copy of graduation diploma of the last school(original)
- The document must be authenticated with an apostille or by the Consulate of the Republic of Korea.
Original copy of the transcripts
- The document must be authenticated with an apostille or by the Consulate of the Republic of Korea.
Original copy of applicant's or applicant's parent's bank statement
-Must be able to prove that the applicant or the applicant's parents hold an amount equivalent to US$10,000. (Certification period of 6 months or longer)
-Include the phone number of bank branch and the name of bank employee in charge.
※ If the bank statement is owned by the applicant's parent: :
1) Additional documents (which show tax declaration and income statements, including bonus pay) need to be submitted.
2) For these documents, indicate the name and mobile phone number of the issuing officer.
Family relation documents(copy)
-Copy of household registry of the applicant and parents
-Copy of applicant's and parent's identification card in their home country
-Copy of parents' proof of employment
6. NOTES
- Additional documents may be requested.
- All documents once submitted will no longer be returned.
- All documents should be written in Korean, English, or Chinese. Otherwise, if the documents are not written in any of the aforementioned languages, they need to be translated and notarized.
- If any of the documents have been falsified, the admission will no longer be processed, and the tuition fee already paid will not be reimbursed.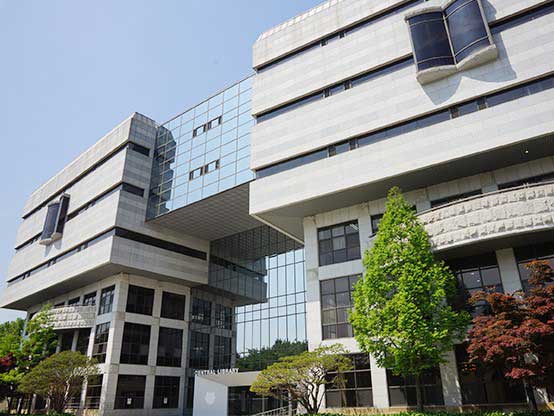 7. Contact information
E-mail : kor@suwon.ac.kr
Telephone
- Local call: 031-229-8270 : 031-229-8270
- International call : 82-31-229-8270
- Local call : 031-229-8274
- International call : 82-31-229-8274
8. Fee
- Application Fee: \50,000
- Fee: ₩1,200,000 /semester (minimum study period: 2 semesters)
- Medical Insurance: 60,000₩ per semester, 110,000₩ per 1 year
- Course materials cost: 70,000₩ per semester (4 books)